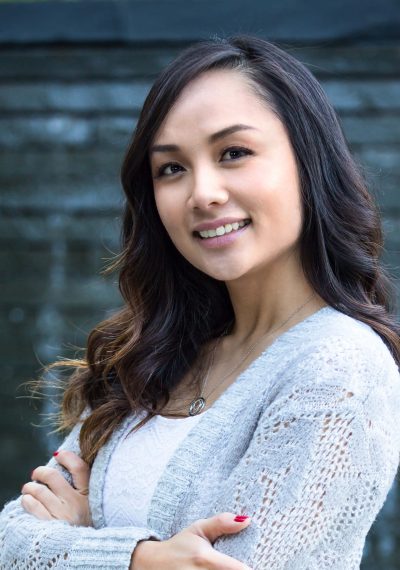 Oanh Huynh
Director of Client Services
Oanh is a Seattle native, born and raised in the Emerald City.  She is thrilled to be a part of Opal, contributing to the well-being of her community.  As Opal's client liaison, she diligently works behind the scenes, managing the daily administration of clients' needs.  With quality service being an integral part of Opal's client value proposition, Oanh is always looking for ways to exceed clients' expectations and provide them with an unparalleled experience.
Oanh brings 10 years of experience in the demanding hospitality industry to Opal, where she ensures clients receive attentive care.  She is an avid reader who loved language arts as a Seattle school girl.  If you have ever wondered if anyone actually reads the piles of documents required for complex financial transactions, the answer is "yes."  Oanh reads carefully, thoroughly, and critically, confirming that every word is accurate.
Oanh's personal focus is her young family.  She has a son and daughter with whom she loves spending her out-of-office time.  Her personal stake in Opal is her commitment to the future of Seattle's families.  She is constantly encouraged to grow personally and professionally and respects the sense of disciplined excellence that is shared by her Opal teammates.
Opal Advisors, LLC is a registered investment adviser in the state of Washington. The adviser may not transact business in states where it is not appropriately registered or exempt from registration. Individualized responses to persons that involve either the effecting of transactions in securities or the rendering of personalized investment advice for compensation will not be made without registration or exemption.
Copyright © 2018 Opal Advisors, LLC. All Rights Reserved. Disclaimer.